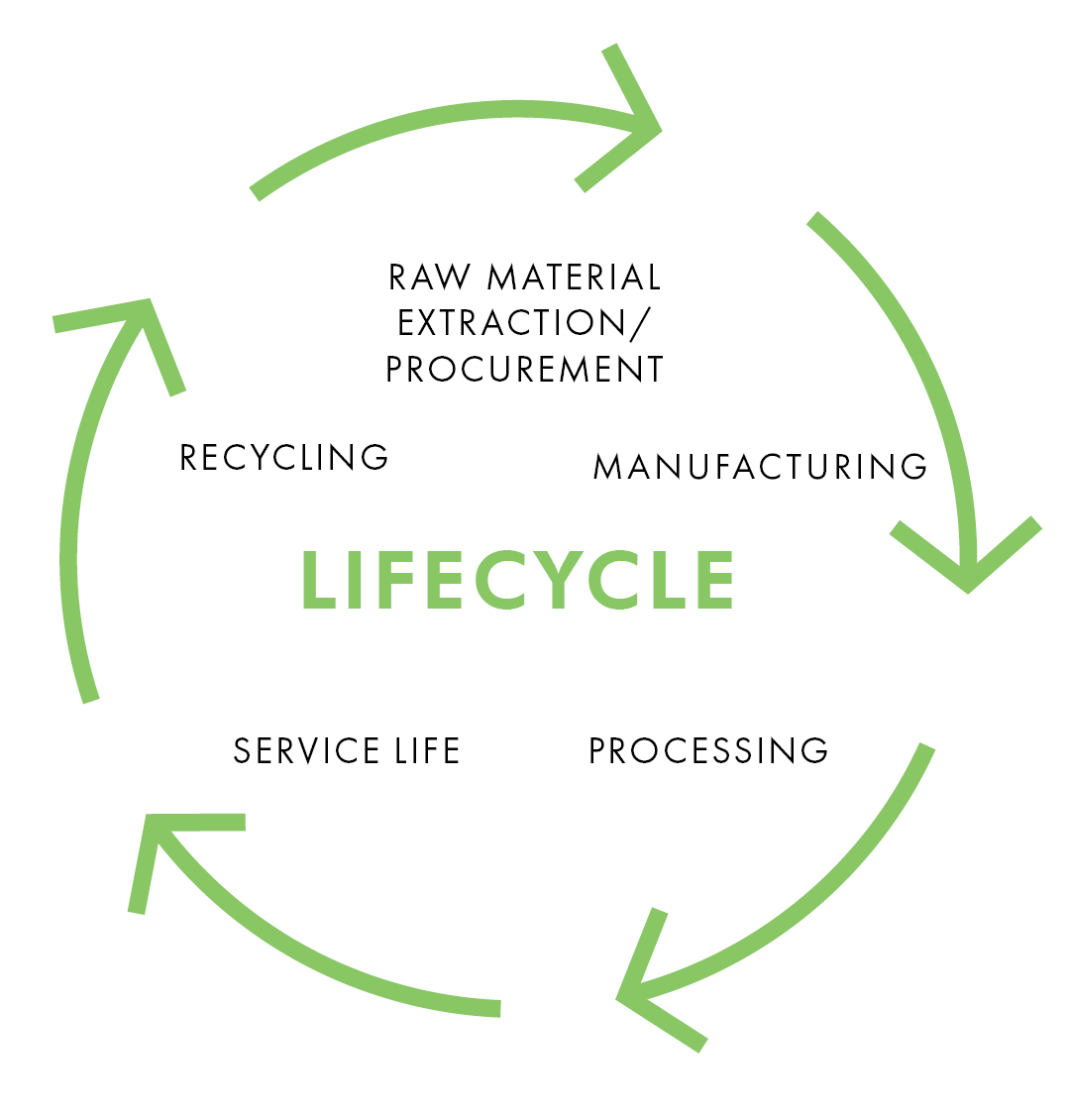 "Sustainability" is one of today's most important terms.
Reducing our resource consumption will help maintain our environment and sustain a life worth living. Thanks to its outstanding properties, RHEINZINK architectural zinc is not only sustainable, but the definition of sustainability. It is extremely durable, can be 100% recycled in a highly efficient way and has always had a small carbon footprint.
RHEINZINK has been committed to constantly increasing the sustainability of our material. What others are just discovering as an innovation, RHEINZINK has been committed to for our entire company history. Architectural zinc is an excellent material for supporting projects' sustainability - for the future of building and for inspiring possibilities.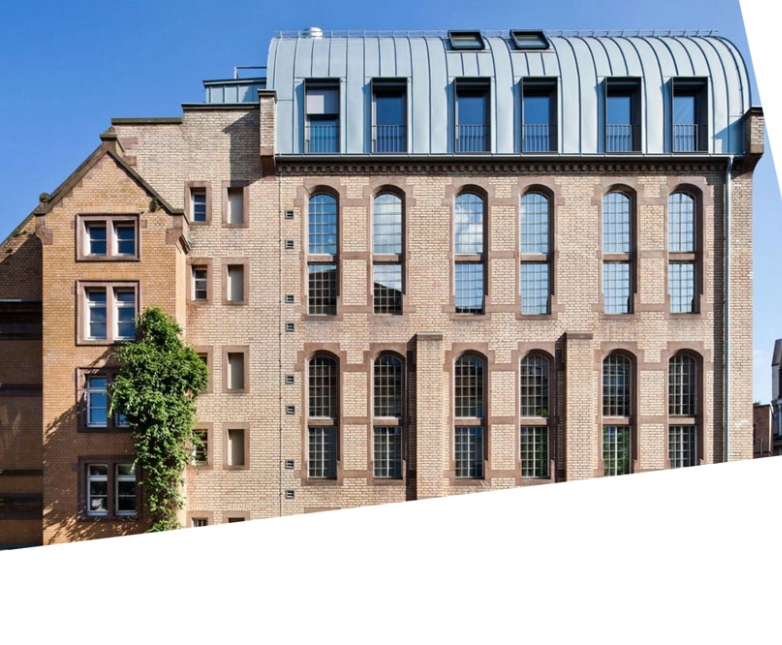 Only a truly durable material is also sustainable. If a building made with our material could speak, it would have a lot to say. RHEINZINK products have a service life of around 100 years. During renovation work, or after its long useful life, our sustainable building materials can easily be collected separately and fed into the recycling process.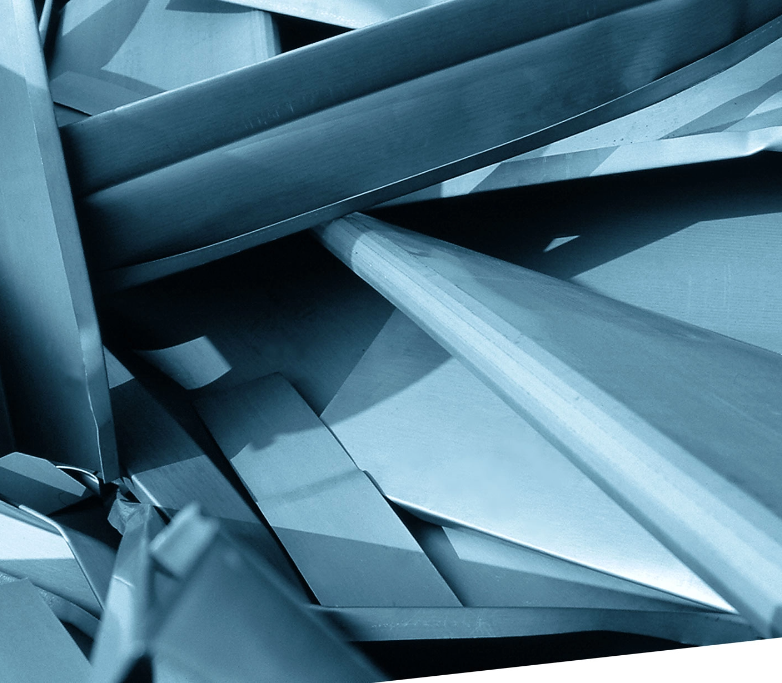 Our infinitely recyclable material comes back to life as upcycled products on future building projects and other applications. It is already playing a part in a regenerative system of a true circular economy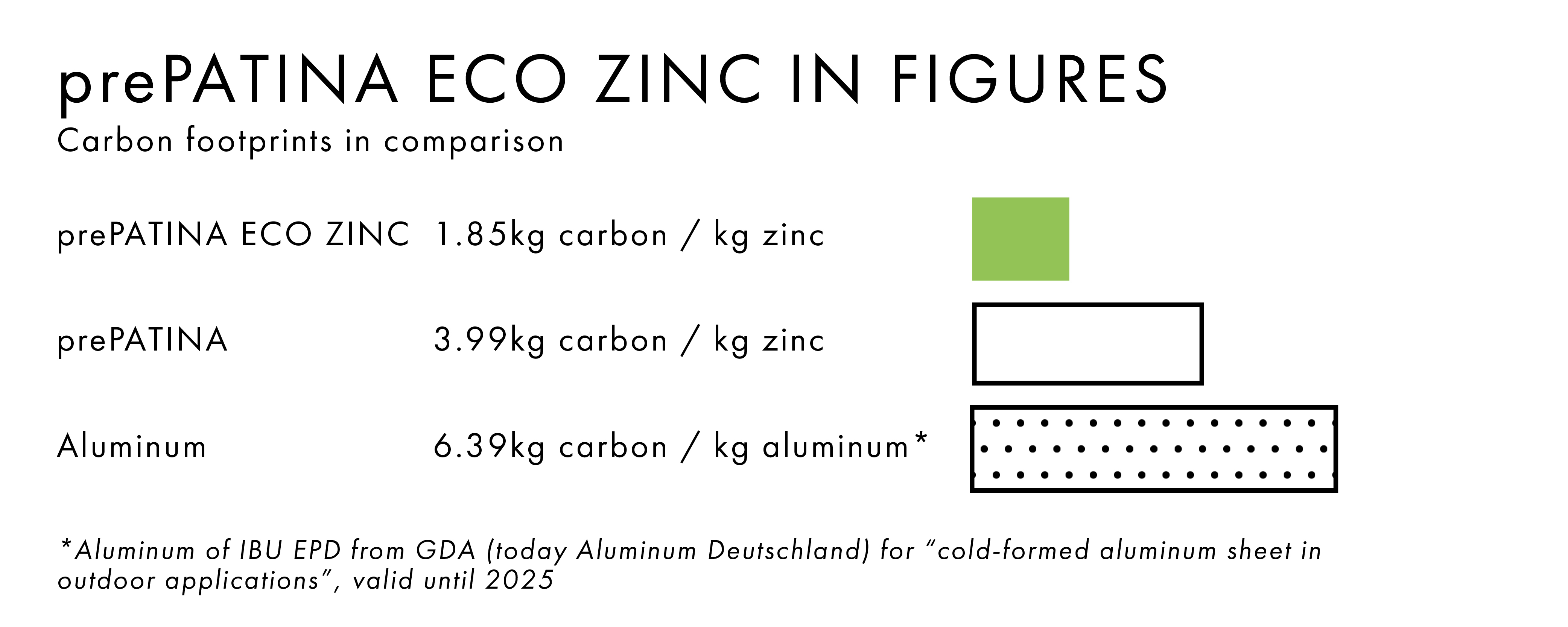 Aesthetics with responsibility
Great ideas are realized with RHEINZINK's sustainable material as seen in the remarkable examples by Daniel Libeskind, Zaha Hadid, Nicholas Grimshaw, Steven Holl and Jeanne Gang. Today our architectural-grade zinc has an extremely small carbon footprint.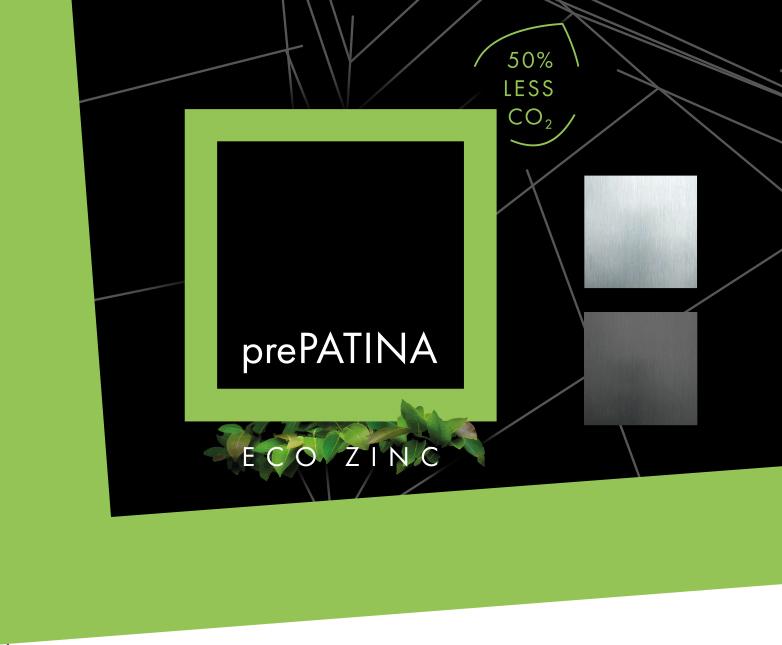 The most sustainable
construction zinc in the world
prePATINA becomes prePATINA ECO ZINC with 50% less CO2
50% less carbon emissions – with prePATINA ECO ZINC, we have taken a big step forward in the reduction of CO2 in the construction industry. Compared with other architectural metals, RHEINZINK's architectural-grade zinc requires very little energy to manufacture.
With prePATINA ECO ZINC from one of our numerous product lines, we are taking the next step in our sustainability strategy towards decarbonized production. It is the first product for which we use only raw materials that were produced with verified renewable energies.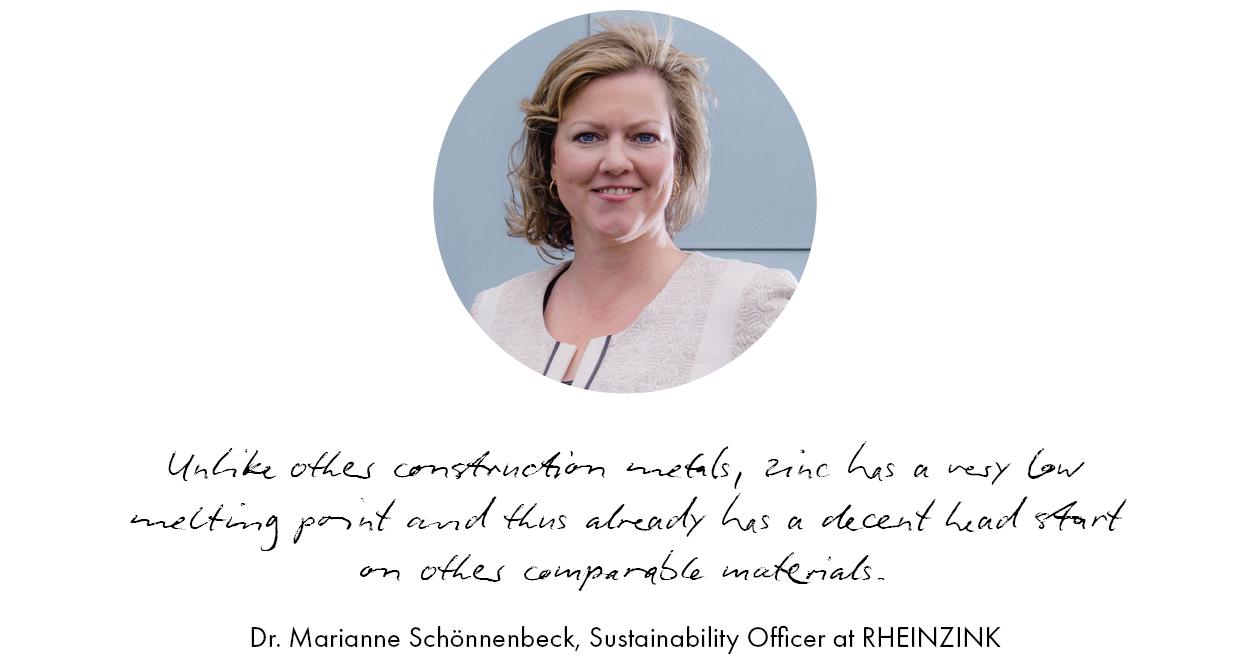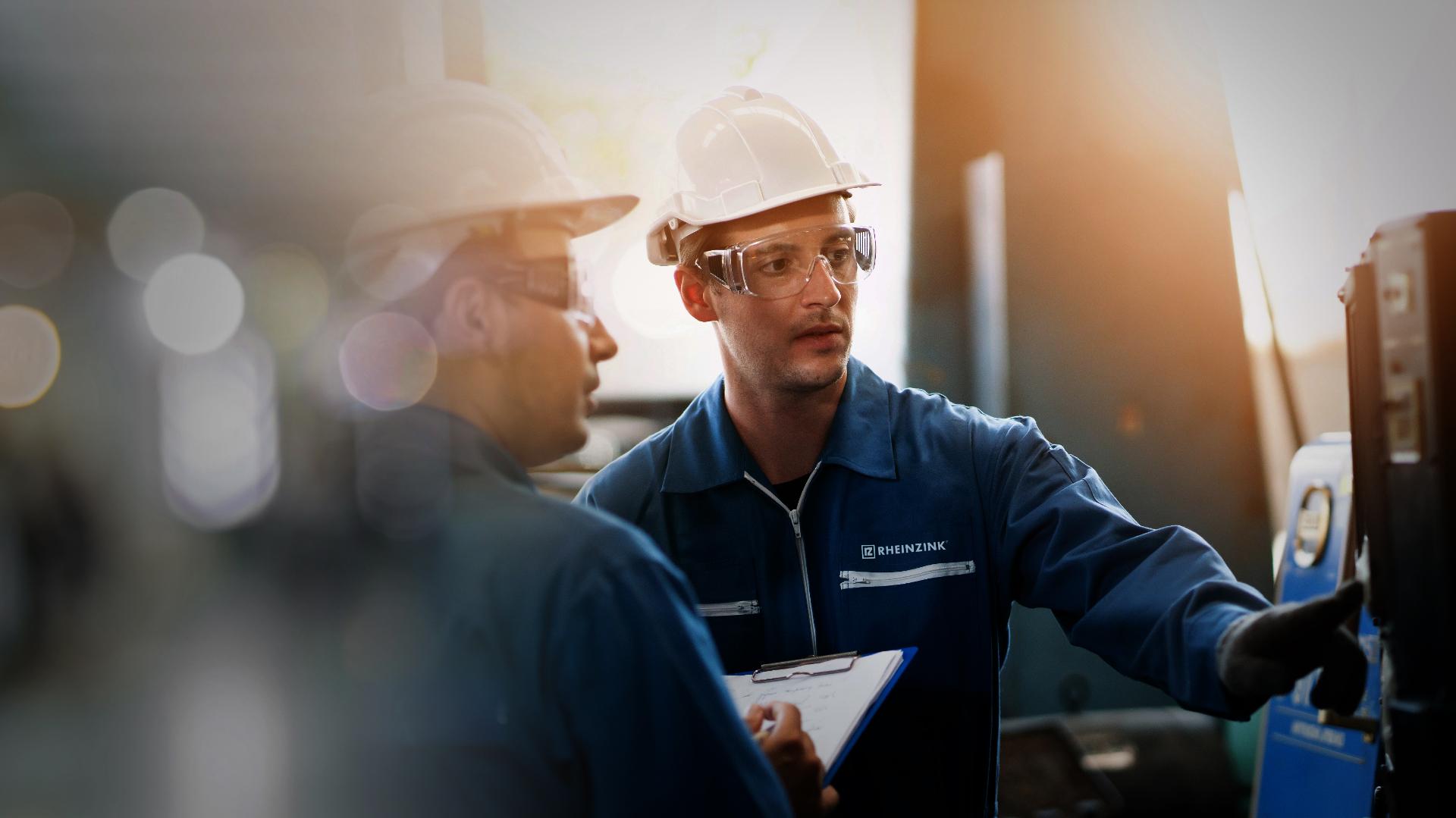 SUSTAINABILITY AND RHEINZINK – AN EXCITING RELATIONSHIP