PROFESSIONALS trust RHEINZINK
There is virtually no other material that is as versatile and adaptable as RHEINZINK. We also have an extensive assortment of wall / facade, roof and roof drainage products of unparalleled quality confirmed by the TÜV Rheinland. RHEINZINK unites durability, naturalness, stability with low-to-no maintenance.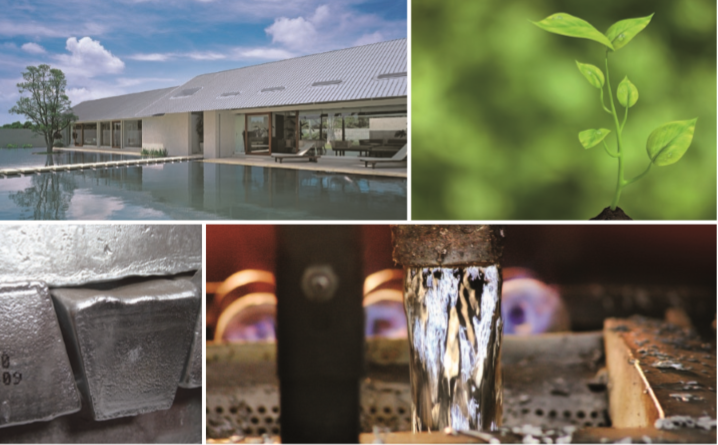 Zinc is a sustainable material. Zinc is a sustainable material that is versatile, recyclable, elastic and long-lasting.
Zinc is natural
Zinc is sustainable
Zinc is durable
Zinc is recyclable
Learn more about zinc and sustainability