RHEINZINK solutions: from creative & modern to simple & elegant
RHEINZINK material advantages
Long-lasting
Durable
High-quality
Environmentally friendly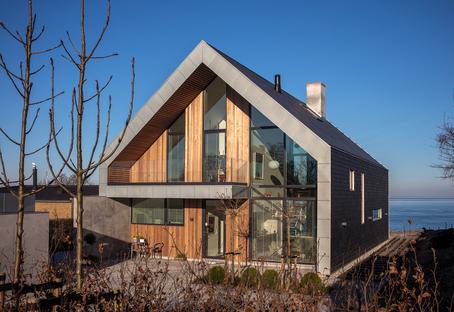 RHEINZINK blue-grey – an exclusive and premium product
RHEINZINK-prePATINA is made by a special pre-weathering process, in which the blue grey surface of the natural patina develops during production.
Renovation – stand out from the crowd with RHEINZINK solutions
RHEINZINK products – A perfect solution
Unique options are available when using RHEINZINK products. Roofs and gutters, facade cladding and architectural details can all be a reality with RHEINZINK.