Installer rates RHEINZINK
RHEINZINK provides an extensive range of services, such as visualisations, support in measuring, and technical advisement. My craftsmen contact is a true expert. I call him whenever I have questions or need assistance.
Your RHEINZINK product world!
RHEINZINK-prePATINA blue grey: offer customers a premium product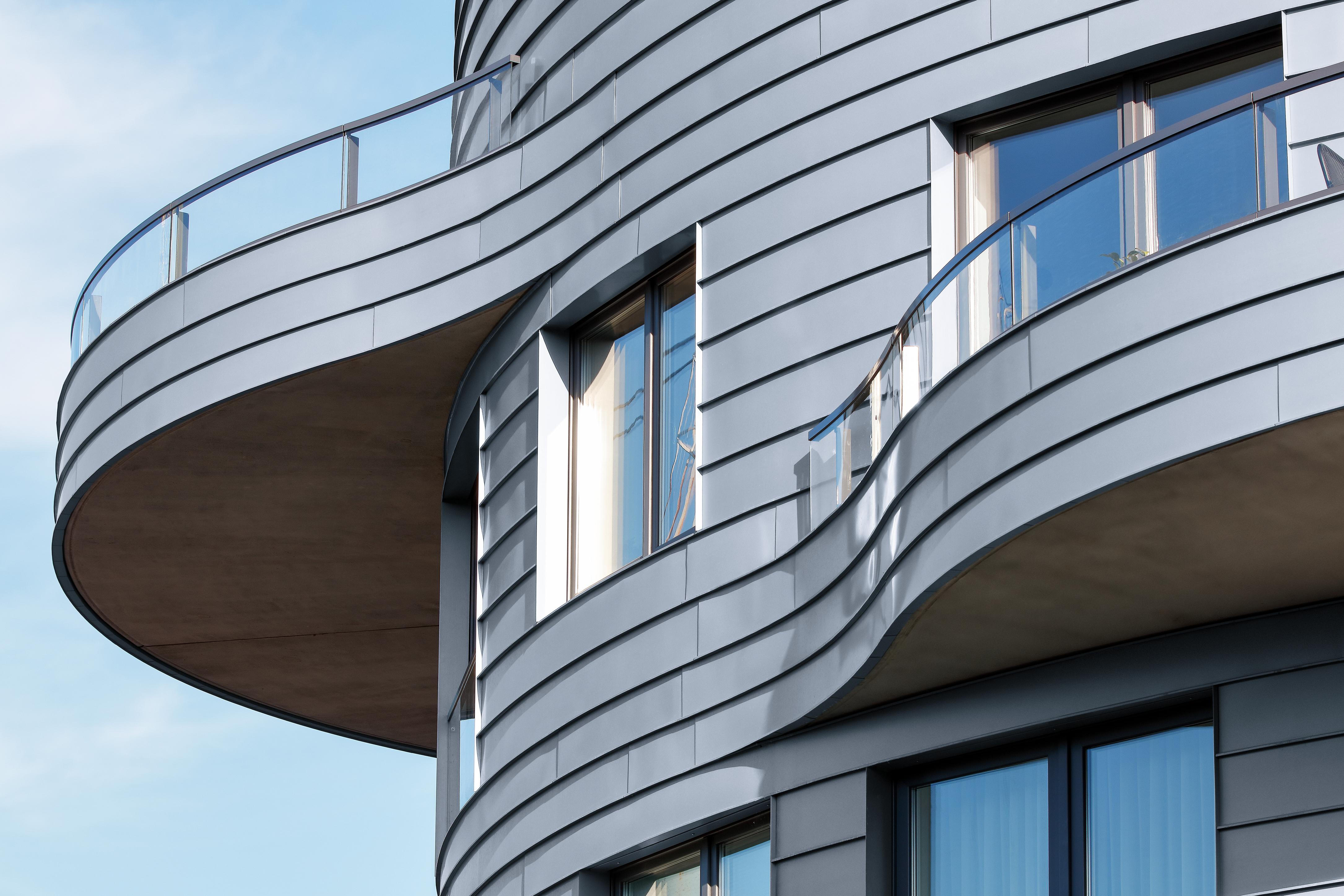 Turn your work into a unique masterpiece with unusual accents in the premium prePATINA blue grey surface. The blue-grey zinc patina is created during production using a pickling process that is unique in the world.
prePATINA blue grey is:
Malleable - great for bending
Self-healing - light scratches heal after repeated cycles of wetting and drying
Natural
RHEINZINK products – A perfect solution