Company responsibility: Social sustainability at RHEINZINK
Our employees are especially important to us as a part of a tradition-conscious family business. Our rules and values shape the way we treat one another. At RHEINZINK, we place particular importance on high standards of occupational health and safety as well as leisure programmes and training opportunities. Monetary allowance for lunch at our in-house cafe, workout gyms located on site and counselling by social workers are just a few examples of this culture.
Vocational trainees are particularly important to RHEINZINK as they help to secure the success of the company. For this reason, we offer a wide variety of training options at our main site in Datteln - from electricians and industrial mechanics to dual bachelor's degree courses.
As an initiator and member of the nationwide training work group "Arbeitskreis Ausbildung", we are committed to promoting trainee tinsmiths and roofers as best we can in collaboration with instructors and vocational teachers.
We have produced our products at the Datteln site in Germany and have been strongly committed to the common good in the region since the company was founded. We are the principle sponsor of the Datteln Schleusenlauf fun run and, for instance, support the paediatric palliative care centre in Datteln and the We See Hope organisation that contributed to building a future for disadvantaged children in South East Africa.
We regularly support non-profit organisations within the framework of "Social Days. For instance, in 2018 our trainees built a volleyball field and fire pit in the grounds of the Familienbüro Süd in Datteln and completed painting jobs at the Lohschule, a primary school. The Datteln food bank and the paediatric palliative care centre were also pleased to have the support of our young workers.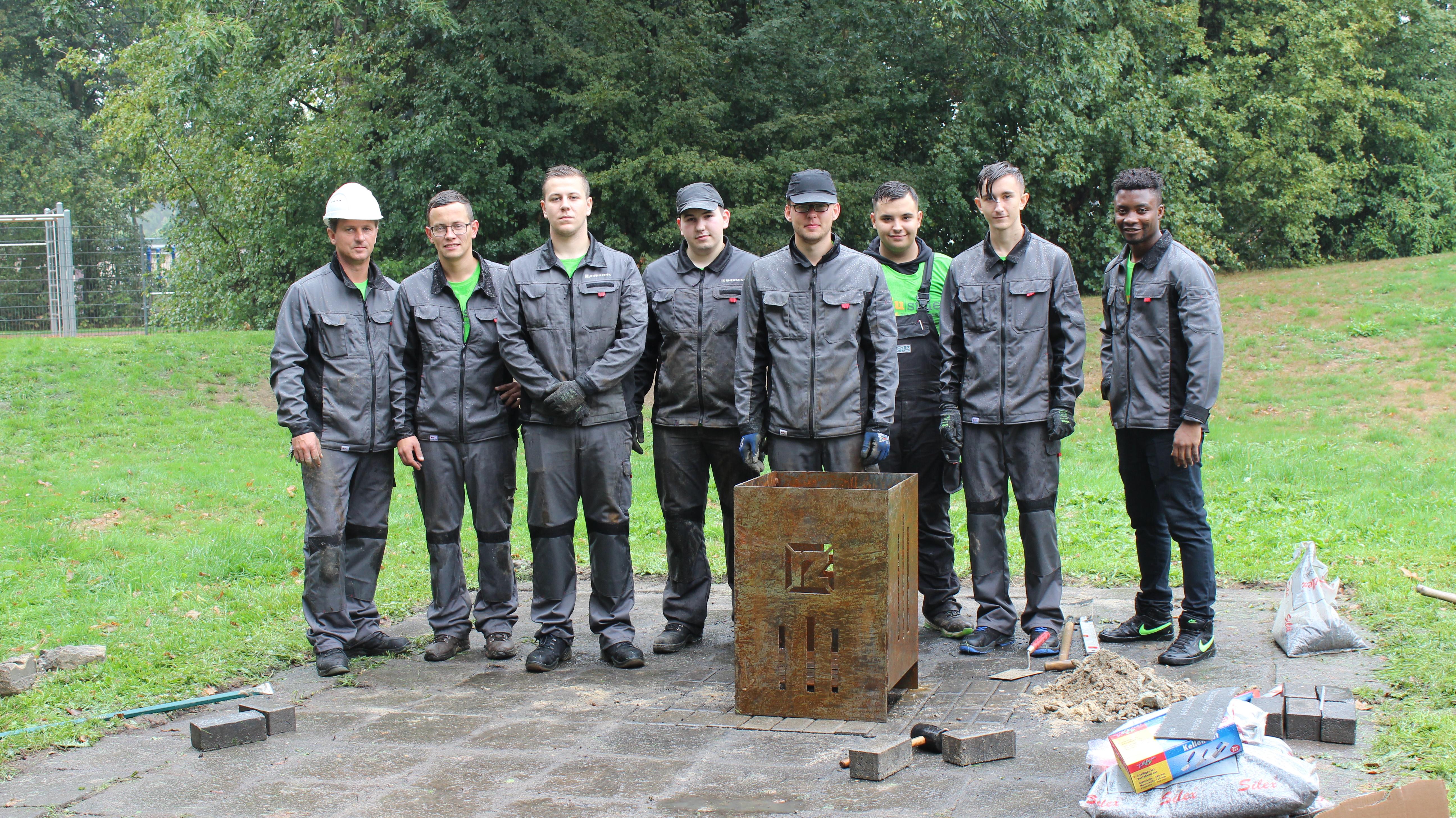 Corporate Social Responsibility (CSR) at RHEINZINK
For us, CSR is more than a mere certification. For this reason, we work towards the fair treatment of the environment, our employees and our business partners day in, day out. Therefore, we were delighted in 2015 when we were awarded our first ever gold rating for exemplary sustainability policy and actions by the EcoVadis rating agency as a member of the Grillo Group. Find more fascinating information concerning CSR at RHEINZINK and the Grillo Group.